The Old Town ("Stari Grad")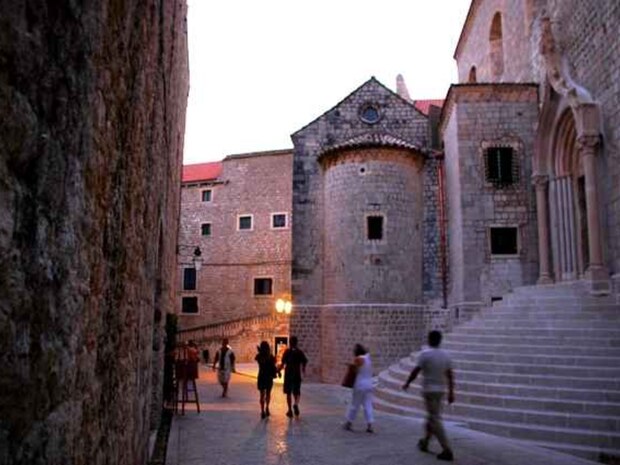 Looking for the color and verve of the Old Town and international crowds, then we suggest accommodation in the Old Town itself. The Old Town is encircled within the famous and imposing Fortress Walls, just 2 and a half kilometers circumference, within which you can enjoy pedestrian-only access, and a world on its own.
Gundulic Square beside the famous Pucic Palace is the setting for a daily Farmers Market, and in the evening fills with restaurant tables for al fresco diners, and the Summer outdoor performances of Romeo and Juliet.
Fitness levels: First-time visitors should note that even in the Old Town many accommodation options will involve access down to the Stradun via several flights of steps. Access in the Old Town is strictly pedestrian, which mean cabs cannot generally take you to the door of your accommodation, and your host will tend to agree to meet you at one of the three major draw-bridge entrances. If you have health, fitness, or mobility limitations or require the use of a car and parking, these would be most important considerations. Many accommodations will be available also on relatively level ground, but you should check before reserving according to your needs and restrictions.
Supermarkets and the Gundulic Farmers market service this area.