Pile (pron.: Pill-eh)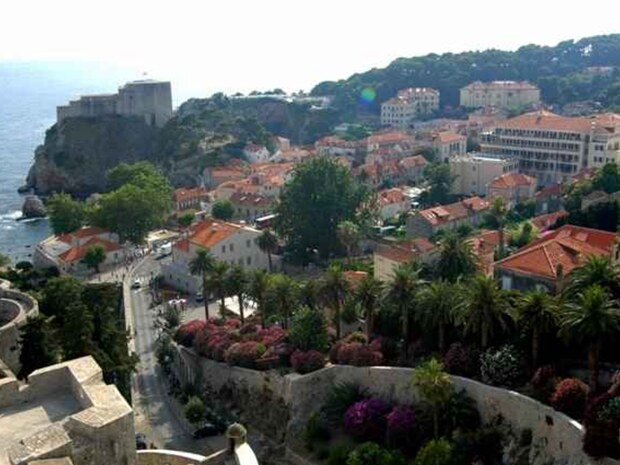 Perhaps you still wish to be within a few minutes walk, but enjoy more park and garden settings, and views of the northern aspect and Lovriejnac Fortress, then Pile is the place to look. View above is taken from fortress walls, looking over Pile to the north.
Fitness levels: First-time visitors should note that this colorful district, which arguably offers great views of the northern aspect Old Town, generally will demand a good level of fitness and mobility. Many accommodation options will involve access down to the Old Town via several flights of steps. Cab access to the door of your accommodation may not be possible, but generally your driver will take you as close as possible. For this reason, your host will tend to agree to meet you at one of the nearby landmarks (eg: nearby at the Hilton Imperial Hotel). If you have health, fitness, or mobility limitations or require the use of a car and parking, these would be most important considerations. Many Pile properties will not include exclusive parking spaces. Visitors are advised to check before reserving according to your needs and restrictions.